COVID-19: Impact and Considerations for Hotels in Thailand
The outbreak of the COVID-19 Novel coronavirus has so far devastated lives around the globe. For any readers who require information regarding Basic Protective Measures, please follow this link from the W.H.O:
https://www.who.int/emergencies/diseases/novel-coronavirus-2019/advice-for-public
---
The surge in Chinese tourists visiting Thailand in recent years means that hotels which previously relied on Chinese tourism have been most affected from the arrival of the devastating COVID-19. However as we follow the spread of the virus through countries and continents, it is clear that ultimately all businesses related to the hospitality industry will be adversely affected at some level. As we explore the effects of the virus on the hospitality industry in Thailand, history tells us that businesses which react promptly and strategically are able to best manage the effects of the crisis.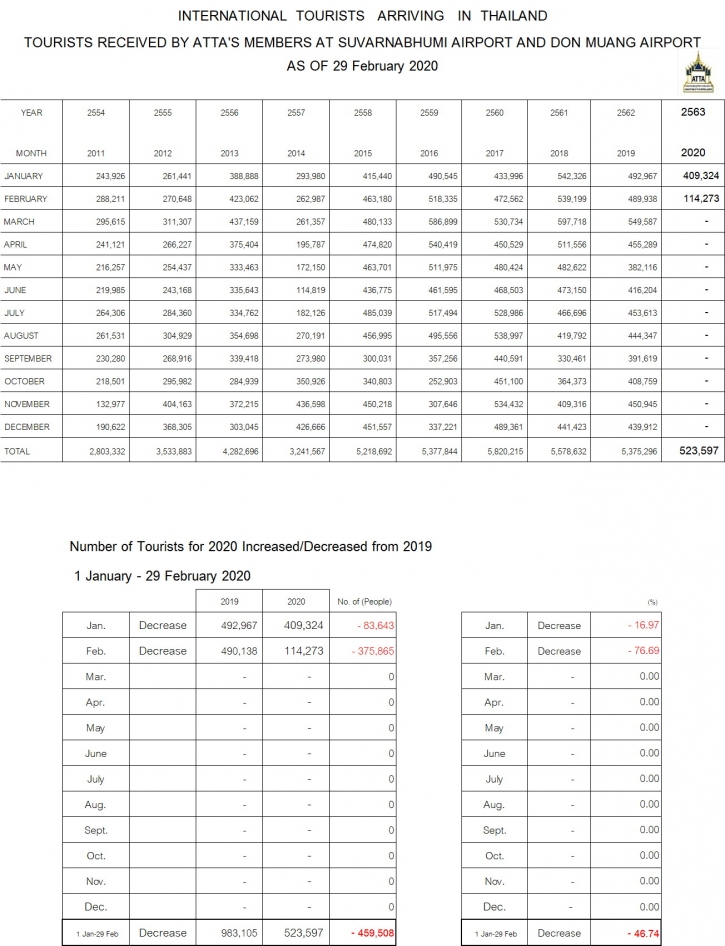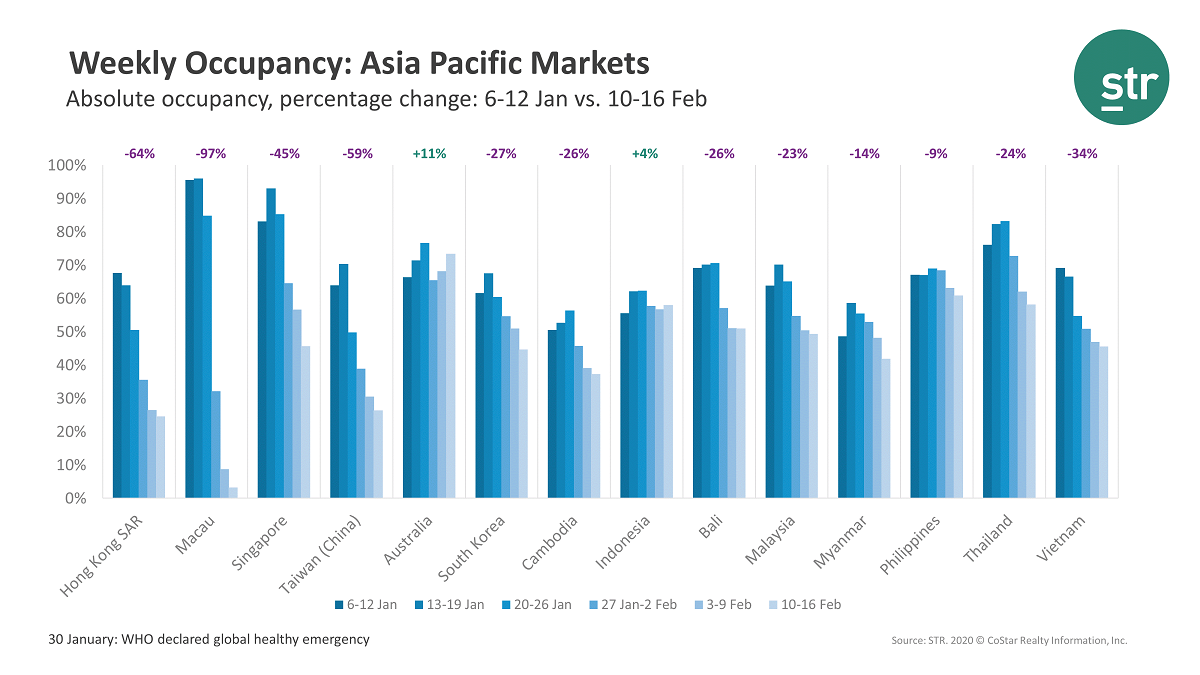 Communicate with Future Guests – Health and Safety is your Priority
Future guests will ultimately be concerned about travelling, which is to be expected given the worldwide exposure and risk of moving through a crowded place such as an airport. Use your channels of communication to your advantage, such as social media, website and email lists for future guests. Guests should be reassured that you are doing everything in your power to ensure a clean, and safe environment awaits. This may include a website popup message to reassure guests, a social media pinned message or email newsletter for future arrivals. Reassure guests that their safety is your priority. Please note this is not for showcasing, and we encourage every accommodation at this time to follow the best practises provided by the W.H.O and other reputable sources. (see our links below)
Consider Alternative Markets – Think Domestic
The immediate reduction in Chinese guests has already forced many hotels to look elsewhere to feel the vacant rooms. Our recommendation would be to consider a flexible approach to targeting domestic travellers to fill lost business, since there is less concern and uncertainty for customers in Thailand to travel locally rather than internationally. A pro-active social media outreach poses a useful channel with this in mind, given the popularity of social media in Thailand according to this Social Media Penetration Study. Therefore utilising both paid and organic social media marketing over a number of channels may offer a strong method of connecting with the domestic market. This is an ideal time to increase flexibility towards online agents who can arrange domestic bookings, while at the time staying flexible and open for other markets and not leaning towards one source.
Long-term Prediction
There has been various differing predications online from hospitality, economic and scientific experts. We believe that before we can assume a long-term prediction for the tourism industry, the Novel Coronavirus will be need to be successfully contained on a global scale, so travellers to Thailand and further afield are encouraged to book again without fear. Sheryl Shen, an Associate Marketing Manager for Digital strategist China Skinny predicts an explosive rebound of Chinese travel from COVID-19 based on the travelling public's activity following SARS in 2003:
"The similarities of the virus's severity and timing brings the all-too-infamous 2003 SARS outbreak back into memory. From April to June 2003, China's inbound, outbound and domestic travel markets faced a challenging time."
"However, shortly after the end of the epidemic, an explosive rebound happened as Chinese consumers could finally unbottle their long-built-up passion to travel. The whole market quickly recovered as a result."
"What began as a strong recovery in China's travel industry, turned into a surge in sales. In July 2003, Ctrip flight bookings saw a +200% increase in sales from the same month in 2002, a +82% increase since June 2003, and a +31% increase compared to the month right before the outbreak,"
Read the whole article:  https://www.chinaskinny.com/blog/travel-boom-expected-post-coronavirus/
---
Useful Resources
W.H.O Latest updates regarding COVID-19 Coronavirus outbreak
https://www.who.int/emergencies/diseases/novel-coronavirus-2019
Getting your workplace ready for COVID-19 instruction guidelines from World Health Organization (2020):
https://www.who.int/docs/default-source/coronaviruse/getting-workplace-ready-for-covid-19.pdf
COVID-19: Best Practices for hotels and staff from the Australian Department of Health. (2020):
https://www.health.gov.au/sites/default/files/documents/2020/02/coronavirus-covid-19-information-for-hotels-and-hotel-staff-coronavirus-covid-19-information-for-hotels-and-hotel-staff_0.pdf