[vc_row][vc_column][vc_column_text]
Ace Hotel System
Front Desk Solution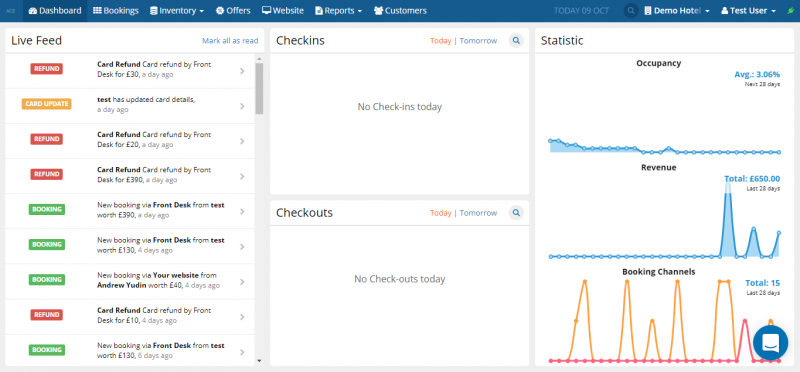 The Ace Hotel System all-in-one hotel management system simplifies the whole reservation process for both guest and staff member. Our full hotel system is a cloud based program combining a PMS (Property Management System), Channel Manager and Booking Engine into a user friendly interface for your complete hotel management solution. We have outlined the main program features below:
1. PMS (Property Management System)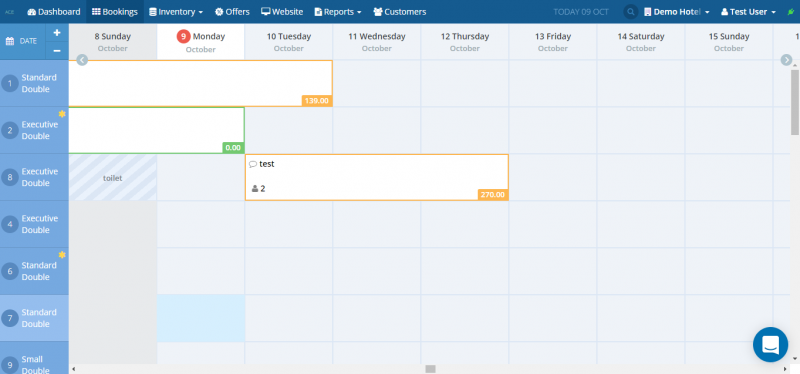 Ace Hotel System is a fully cloud based system. Reservation staff can login from any computer with an internet connection, as opposed to other software systems which need to be installed on the desktop. Our PMS integrates to the channel manager at no additional cost, for maximum affordability. Our system is designed to be a simple, easy to use program which your hotel/guest house staff can operate with confidence during those busy check-in periods. While we offer full support and training for your reservation staff, the non-technical UX interface delivers an easy to use and simple to learn hotel management system for Thailand and the rest of Asia.
2. Channel Manager
Ace Hotel System connects with Vertical booking to provide your hotel integration with online travel agencies such as Agoda, Booking.com, Expedia, Ctrip, Hotelbeds, Traveloka and more. Your staff can easily manage inventory, rate and availability directly through the Ace Hotel System. Staff can avoid disparity and last room availability by managing via the channel manager integration.
3. Booking Engine
To complete the all-in-one hotel system, we have included a hotel internet booking engine synchronised together alongside the PMS and channel manager. This reservation engine is provided at no additional cost or commission fee for direct bookings. Users can display their products, add offers and even connect a hotel Facebook booking button, for guests to reserve their room through social media. Save on the OTA fee's by providing your guests with a simple to use hotel booking engine.
4. Website Template
Included within the system is a mobile responsive website template, which is free to use. Users can connect our booking system to a SSL verified SEO friendly website template, within minutes. Customize the content with no programming,html or coding skills. Our wordpress style template interface means you can easily display your beautiful hotel in minutes.
5. Local Thailand Hotel Support Team
We believe in providing full local support for our clients, and our expert support team are only a few clicks away at our head office in Chiang Mai, Thailand. Our hotel management system service includes web-app support, as hotelier staff can send a message directly to up to 5 available helpdesk operators through the main dashboard for a live chat. Our friendly team are also available to support your reservation staff, with full training via our HQ @ The Office Plus (Chiang Mai), in the same building as our friendly OTA neighbours- Booking.com, Agoda and Ctrip.
Connect and manage inventory with full admin access to our integrated system from anywhere in the world.

No connection cost.

Avoid disparity rates and subsequent penalties from OTA's.

Save money through direct booking.

Promote your own brand with your easily customizable website. 
Book a demonstration by emailing us at hotelsupport@blog.acemsthailand.com or chat with our sales team by clicking the blue icon in the bottom right hand corner of your screen.
About Ace Marketing Solutions
Ace Marketing Solutions is the leading Revenue Management company in the north of Thailand. Currently, we have over 30 happy clients using our Ace Hotel Solutions all in one hotel management system. We have listed the logos below of some of our clients currently using this system in here in Thailand
[/vc_column_text][/vc_column][/vc_row]