The Rise of Live Chat Support
Customer service is the heartbeat of any SaaS or software related business. Even with a near perfect product, your platform will always be judged by the quality and responsiveness of the technical support agents.
Even with the rise of AI support tools such as messenger bots to answer support queries and qualify leads, I think we can agree it can't (yet) compete against a knowledgable and friendly human waiting in your browser window.
Live Chat Support Statistics In 2022
79% of users prefer live chat support for its instant responses.1
69% of the customers prefer interacting with a human agent than chatbots on chat support.2
53% of cart abandonment is because customers aren't able to find answers to their queries.4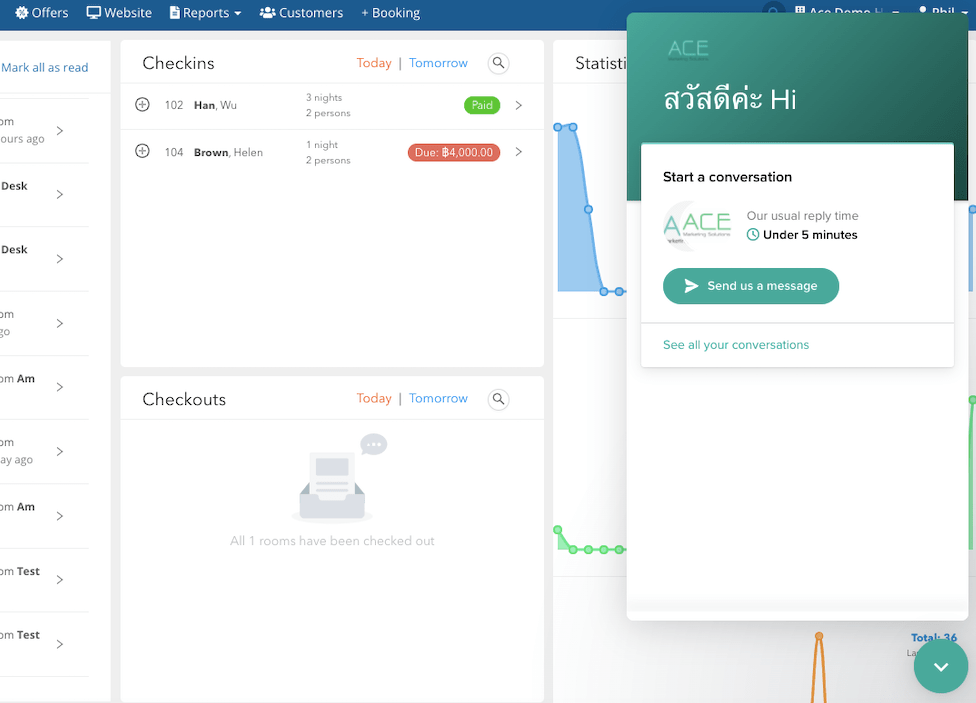 Considerations When Setting Up a Live Chat Support Team
Increased Support Queries
When providing live chat within your SaaS or website, the temptation for users to reach out to an available operator is much more likely and can draw upon your support resources. However this is also a great opportunity, as the support operator on-hand can assist with the sale or troubleshoot the issue directly, resulting in a performance gain.
Customer Support Expectation
A live customer support agent may be expected to answer immediately during your allotted support window when it shows your team are 'live'. Platform users/website visitors may also frequently engage in protracted conversations which can drain your support team resources and tie-up your operators. It takes a skilled and driven live support operator to correctly question the visitor andpolitely complete the conversation where required.
Motivated and Skilled Chat Operators
If the live support operator lacks the product knowledge, effective questioning ability or general motivation, complicated enquiries may turn into back and forth discussions, which will frustrate customers requiring a quick answer. Good chat operators are driven to find the route source of the question with methodological questioning, they also require patience and a human element that AI bots can't bring.
What is Live Chat Outsourcing?
Live chat outsourcing is the business practice of hiring a third-party outside of a company to perform and manage the live customer care support instead through the company's own employees and staff.
Due to Covid-19, the need for remote working has increased exponentially across the globe, and so has the use-case for outsourcing digital jobs via freelancer platforms and outsource specialists.
The advantages of choosing to outsource the support department begins with being a cost-cutting measure, but it also simplifies the need to hire and manage individual support staff, supervisors and setup their dedicated workspaces.
Outsource Your Live Chat Operators For Better Results
Customers who use live chat are 2.8x more likely to convert than those who do not use live chat support.3
Proactive chat leads to 105% ROI.5
Ace Marketing Solutions is a customer first orientated company, and we have been providing in-platform live chat support to clients for the last 6 years, which includes technical support, platform guidance, product on-boarding, training and general troubleshooting. Good customer care runs through our veins, and we are proud to offer this for companies wishing to hire our team as their support operators.
We are based in Thailand and can provide fully managed support agents in English or our native Thai language over any required timezone. Contact us today for a custom-built quote based around your requirements.
---
---